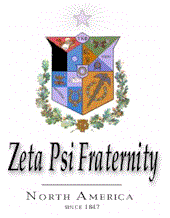 Theta Elders Association, Inc.
Annual Corporation Meeting Agenda
January 26, 2008
Meeting was called to order by President Donaldson at 2:21 PM.
Roll Call by Ron Niederwerfer.
Secretary called the role by passing a sign in sheet.

Attendees: Doug Donaldson, Ron Niederwerfer, Don Burr, Michael Joyce, Tom Stevens, Dennis Johnson, Bob Kravecs, Jeff Davis, Tristan Lawrie, Geoff Preston
Declaration of a Quorum by Doug Donaldson.
Opening Ode
Approval of Minutes from the last annual meeting.
The minutes of the September 22, 2007 Meeting at Wickham Park were distributed and corrected as follows: Under election of officers delete the work EIGHT and replace it with NON-OFFICERS. The minutes were approved by acclimation as corrected subject to final approval at the next Annual Meeting.
Election of Officers:
President: Doug Donaldson

Secretary: Ron Niederwerfer

Treasurer: Don Burr

Undergraduate Counselors: Tristan Lawrie and Geoff Preston

Directors: Tom Stevens, Bob Kravecs, Dennis Johnson, Jeff Davis, Michael Joyce, Tristan Lawrie, Adam Zandan, Geoff Preston
President's report:
Secretary's report:
Treasurer's report:
Brother Burr submitted his usual excellent report detailing all account balances and IRS filings. TEA is required to submit 990's to the Federal Government. This year there is a new electronic filing format required for organizations that have less than $25,000 in annual revenue. We believe it now has to be filed once every three years.
General Checking Account - $3,043.92

Certificates of Deposit - $110,088.00
Undergraduate Counselors Report:
OLD BUSINESS
Housing Committee Report:
President Donaldson recommends a "fish or cut bait" strategy regarding the purchase of a property for a Chapter House. Our assets have remained stable for a decade at about $100,000 but still insufficient for property ownership. He recommends more aggressive action by the investment committee.
Website Report:
Investment Committee:
An Investment Committee was appointed with Geoff Preston as Chair with Jeff Davis and Tristan Lawrie.

A multi-pronged approach was adopted after sufficient discussion: The goal to be a 100% increase in the available funds (from $100,000 to $200,000) at which point we would aggressively look to purchase a property near the campus. The rationale was that where we are isn't enough money so we may as well roll the dice. If we lose the $50,000 we are essentially in the same boat we are in now but if we can increase our funds we may have enough to move forward.

The steps of the process include:

Taking $50,000 from our conservative investments in Certificates of Deposit and reinvesting in International, Energy and Commodities Funds (in that order).

Solicitation of donors from TEA Membership. A plaque with the names of all $1,000 (and up) donors will be created. (Doug and Don to arrange for the plaque).

A joint annual dues campaign will be conducted by postal and email avenues. The campaign will be explained as discussed above.

The board approved the Investment Committee nominees and the plans for the investment/dues campaign.
Active Chapter Update:
Theta Chapter Active Scholarship Grant:
Theta Fund at International Headquarters:
Funding for the Undergraduates at the Annual Convention and LTI:
Active/Elder Formal:
50th Anniversary Committee:
NEW BUSINESS
Alumni Development Proposal from the Grand Chapter:
Undergraduate Debt to the Grand Chapter:
Fall 2008 Annual Meeting:
Voting Eligibility:
HA Plaque
Brother Donaldson nominated himself for not listening to Gorgo's advice that Russ March was a sleazy guy. He loaned Russ an enormous amount of money that will never be seen again.

Brother Niederwerfer nominated Chris Heacox for wimping out to the security guard at Wickham Park after last year's Picnic and annual meeting.

Iota Delta won in a landslide!
Good and welfare:
Closing Ode and Adjournment
The ode was sung in ten part harmony with Brother Johnson serving as choral director. The meeting was adjourned at 4:00 PM and the assembled multitude watched the UConn men's basketball team vanquish another foe.
Respectfully submitted in Tau Kappa Phi,
Ron Niederwerfer
Secretary
---