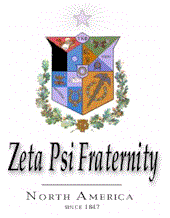 Theta Elders Association, Inc.
Annual Corporation Meeting Agenda
June 7, 2008
Meeting was called to order at 1:18 PM by President Donaldson.
Roll Call by Doug Donaldson.
Doug Donaldson , Don Burr, Michael Joyce, Bob Kravecs, Jeff Davis, Tristan Lawrie, Geoff Preston and Paul DeRose via conference call for the Investment Committee portion of the meeting. Secretary Niederwerfer was not able to attend due to engine trouble. Tom Stevens and Dennis Johnson were both out of State and unable to attend.
Declaration of a Quorum by Doug Donaldson.
Opening Ode
Approval of Minutes from the last annual meeting.
Minutes of the January, 2008 Directors Meeting were distributed and corrected: The membership of the Investment Committee was corrected as follows: Jeff Davis was deleted and Don Burr was inserted. The minutes were approved as corrected subject to final approval at the next Annual Meeting.
President's report:
Secretary's report:
Treasurer's report: Don Burr
General Checking Account - $ 3,043.92

Investment CD's - $63,291.42

Fidelity Investment Account - $49,226.13
Undergraduate Counselor's report:
OLD BUSINESS
Website report:
Housing Committee report:
Investment Committee:
Paul DeRose attended the meeting via conference call. He was appointed as a member of the Investment Committee by Geoff Preston and ratified by the board.

Introductions and discussion with our new financial advisor: Panfilo Gugliemi from Advanced Capital Advisors introduced himself and his company to the board. The committee recapped our investment philosophy: i.e. all of the funds are to be invested aggressively at the time of Panfilo's choosing. We are interested in aggressive growth and we understand that there will be significant risk associated with this posture.

He answered questions regarding his fees and investment strategies:


He is donating his fees as a courtesy to Bob Kravecs who is his friend and a client.

His company is able to avoid the usual minimum investment limits for many funds because of their status as investment advisors.

He asked for written guidance regarding who is authorized to order trades and transactions.

Resolved: That from time to time the Theta Elders Association will place certain of its assets under the control of Panfilo Gugliemi of Advanced Capital Advisors. Bob Kravecs is authorized to act on behalf of the organization for all matters including but not limited to transaction instructions for the account. In Dr. Kravecs' absence, Don Burr is authorized to act for the organization.


The board directed Doug Donaldson to create a suitable thank you for Panfilo's services if we aren't broke a year from now..
OLD BUSINESS
Theta Chapter Active Scholarship Grant:
Funding for the Undergraduates at the Annual Convention and LTI:
Fundraising / Dues Campaign Plan:
Brother Joyce will print dues notices working with Jeff Davis.

Lengthy discussion ensued regarding fundraising. Brother Donaldson will draft a complete program to submit to Mike Joyce and then the entire board for review by the end of June.
List of Members Eligible to vote:
NEW BUSINESS
HA Plaque
Good and welfare:
Closing Ode and Adjournment:
Respectfully submitted in Tau Kappa Phi,
Ron Niederwerfer
Secretary
---