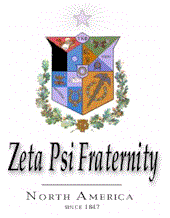 With our past reliance upon forwarding notices as a means of maintaining current addresses, the timing of mailings has left us vulnerable to missing the expiration dates on forwarding orders. As a result, over the years, we have lost touch with a fair number of Elders. Listed below are all those Elders without a mailing valid address on file. If you find your own name listed below, it means we do not have a valid mailing address for you. If so, then please go to Address Change page on the website and update your contact information, including mail address and email address.
A name in bold italics indicates that we believe we have a valid email address on hand.
On the other hand, if you have an current address or email address for any of the lost Theta Zetes listed below, then please click on the below animated envelope email link to send us that information. We appreciate your assistance.



| | | |
| --- | --- | --- |
| Richard H. Aaron | Carl Anderson | Curt Anderson |
| Jason W. Bartlett | Josh Berger | Peter A. Bishop |
| Andrew S. Bixby | Steven Brandenburg | Bryan Cauley |
| James M. Celentano | G. Arthur Chessman | Kent Christian |
| David F. Costello | Charles K, Crary | John H. Creaser |
| Even S. DaSilva | Brian N. Dean | Tad Delk |
| Paul DeRose | Bradford E. Devens | Ennio Devita |
| Greg A. Dinowitz | Glenn English | Matthew Ernst |
| Zach F. Ferguson | Todd Fisher | Brian A. Foderaro |
| Marc Fournier | Jeffrey Fraliegh | Dominic Franco |
| Michael A. Frechette | Robert F. Gallant | Franceso C. Galletti Jr |
| Brian P. Gardner | Dana J. Gardener | Chris Garvin |
| Jeffrey T. Gasparini | Leonard F. Golembeski | James J. Grabulis |
| Edward J. Grace | Michael Graham | Peter J. Greenwood |
| Joseph A. Groves | Curtis G. Halla | Francis G. Hart |
| Richard J. Hatfield | Jesse Harper | Tyler Henderson |
| Matthew D. Hendison | Michael J. Hickey | Thomas M. Holden |
| George T. Holler | Even Huber | Seth Huber |
| Joseph M. Huegel | Joshua E. Hugo | Craig T. Hylwa |
| David P. Johnson | Gary B. Johnson | Edwin L. Keating |
| Brandon Kidd | Joon B. Kim | Jeffrey J. Klinger |
| Todd T. Konnick | Matthew Kurimai | Thomas G. Lapoint Jr |
| David M. Longo | Adam S. Lorenzo | Michael Lorenzo |
| Dominic Marconi | Brian E. Martin | Michael P. Masone |
| Michael G. Mastromarino | Robert C. McCarrick | Mark L. McCormick |
| Dennis J. McCoy | Thomas S. McKay | Carl Measer |
| Dean A. Miller | Dominic Monaco | Jeffrey Monaco |
| Kieran J. Moran | Wes Morrison | Geoffrey W. Nelson |
| Kenneth P. Novak | Paul Nylund | Richard J. O'Brien |
| John C. Packer | Timothy Pagnucco | Dan Palmquist |
| Edward C. Parker | Edwin W. Passmore | Robert B. Patterson |
| John P. Peterson | Matt Pikosky | Raymond P. Pineault |
| John R. Pokluda | Walter P. Pomsel Jr | Peter Poole |
| Russell S. Pratt | Geoff Preston | Raoul L. Ramos Jr |
| Michael Risbridger | Thomas F. Rogers | James F. Ross Jr |
| Patrick G. Ryan | Jeffrey Scappani | Alfons J. Schirdoan |
| Steven E. Schmidt | Daniel A. Schultz | Richard P. Smith |
| Ronald D. Steblea | Adam Stoltz | Mark Sundstrom |
| Robert E. Sweeney Jr | Edward C. Taiman Jr | Matt Tisler |
| Richard Van Jaeckle | Brian M. Violette | Barry Volkent Jr |
| John M. Waddell | Brian Walder | Joseph S. Ward Jr |
| Gary Wightman | Peter W. Wilds | Frederick Williams III |
| Robert Wolfskehl | Michael C. Wosilus-Peckham | Adam W. Zandan |
---