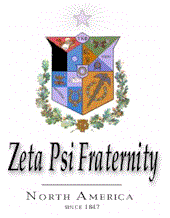 This page is dedicated to the sharing of noteworthy news about our Theta Elder Zetes.
If you would like to share a meaningful event or accomplishment with your fellow Theta Zetes, simply click on the animated letter icon at the bottom of the page to send an email to the site webmaster.
If a Theta Zete is a bit too shy, there is nothing that says one of his Zete friends can't take the bull by the horns and send in the announcement for them. Heck, how else would we ever find out who won the H.A Award!

---
Brother Tom Stevens passed along a notice published in the uconnalumni.com website that Brother Ernest A. Moeckel '68 (BUS) passed away March 23, 2016 in Colorado Springs, Colo.

---